News
New packaging 400 ml!
NEW
... in addition to our existing assortment of 28 flavors in tube 1L now:

8 tasty flavors in
tubes of 400 ml!

Click
here to discover the different kind of flavors:
https://www.andasauces.be/en/packagings/tube-400-ml/13

04 March 2019
Bring back the BBQ feeling!
New in our assortment from November 1st, 2017: SMOKEY BARBECUE sauce in squeeze bottle 1L!
This new delicious sauce leaves a pleasant BBQ feeling all year long!
The unique herbal mix and authentic smokey flavor add a delicious finishing touch to your hamburger concept, chicken products, spareribs or BBQ meat.
25 October 2017
Anda sauces safe for consumption!
The past few days there was a lot of fuss about the fipronil issue. But Anda can assure you, there were never used any eggs with excessive fipronil values in the preparation of our sauces. In addition, each lot of eggs is currently strictly controlled.


16 August 2017
New: vinaigrette 1 liter
The chive vinaigrette of ANDA is now also available in 1L packaging. The seasoned vinaigrette has a light creamy emulsified texture accented with a taste of chives. This vinaigrette is a refreshment for your mixed salads, raw vegetables and cold fish or meat dishes.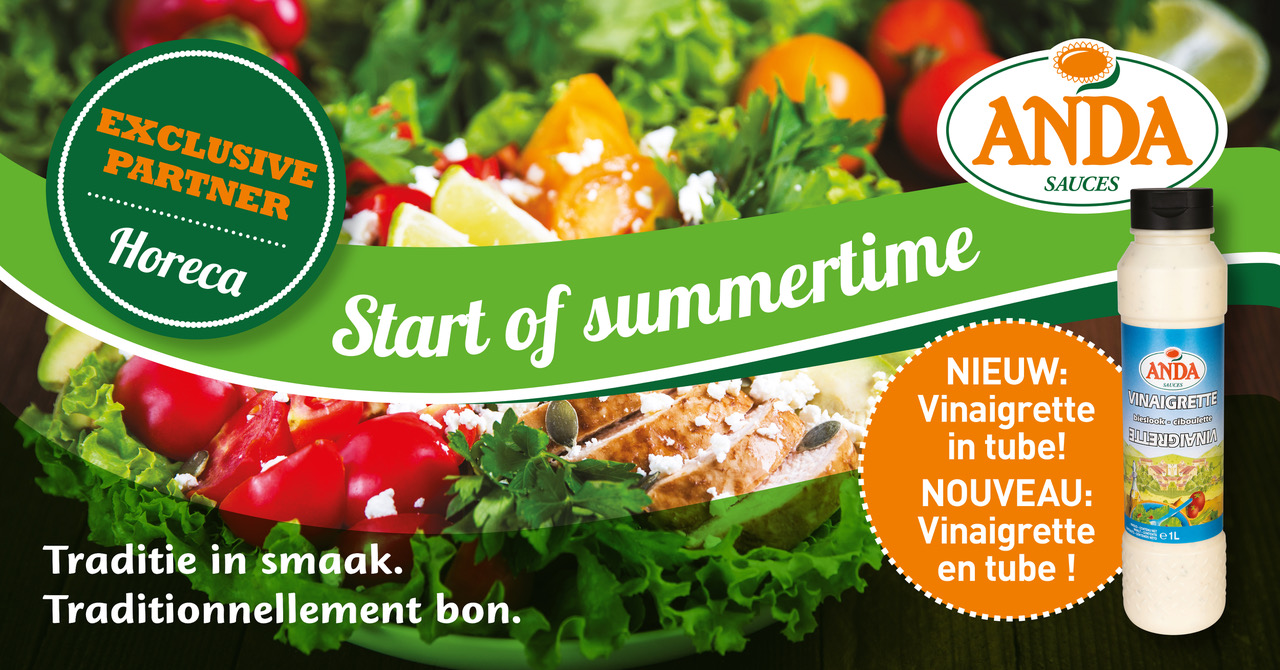 01 March 2017